At Chestnut Grove we do not boast of Luxury, but the place has all the basic amenities in place.
Make your stay comfortable and memorable.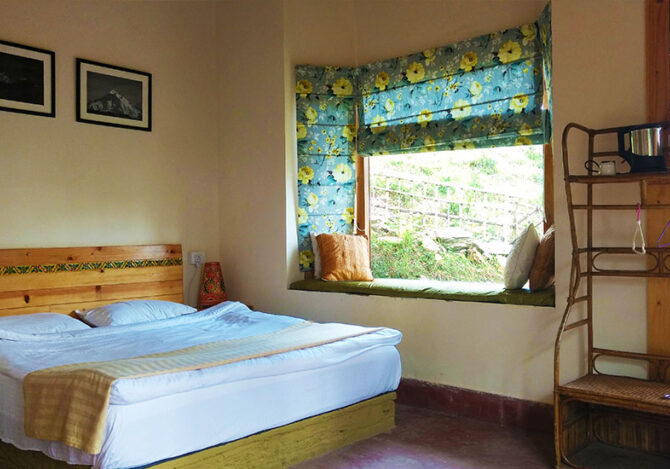 Made out of Brick wood and stone, with an area of about 300 sq. feet, cottage rooms are spacious, modern and comfortable. The attic provides space for an extra person to sleep and the Bay window gives extra seating space peeping into the forest.
With an area of about 200 sq. feet, standard rooms are made out of stone and have a covered sitting area in front of the rooms. The rooms are equipped with all basic amenities including attached baths with running hot/cold water, Heaters (For winters).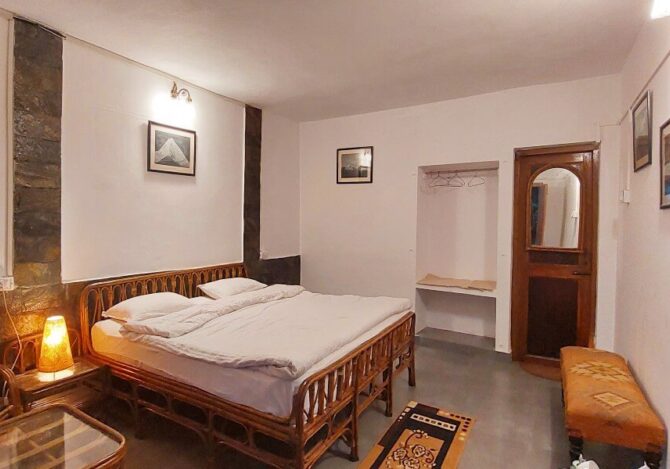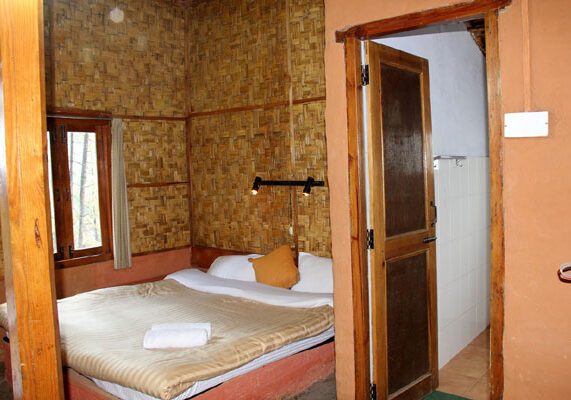 Bamboo huts are eco-friendly and cute structures, with the room divided into sleeping and sitting areas over 200 sq. feet. The huts have all the basic amenities in place including heaters, electric kettle & attached baths.
Things
that differentiate
us
Food is an integral part of the experience at CGHL.
Wake up to the rising sun with chirping of birds as your alarm.
The best way to explore the area is to walk it and interact with the locals.
Get a face-to-face appoinment with our qualified specialists
Chestnut Grove Himalayan Lodge Vill and PO Vijaypur Distt. Bageshwar, Uttrakhand